A few people commented negatively on our post the other day titled, "

Both Parties AREN'T The Same!

," so we thought we'd offer some more evidence to make the point, starting with this...
...and this...
...and this...
...and this...
...and this...
...and this...
...and this...
...and this...
...and even this...
e
...and of course, this:
But isn't Conservatism a "Good Thing?"
Because they're always trying to help the little guy, aren't they?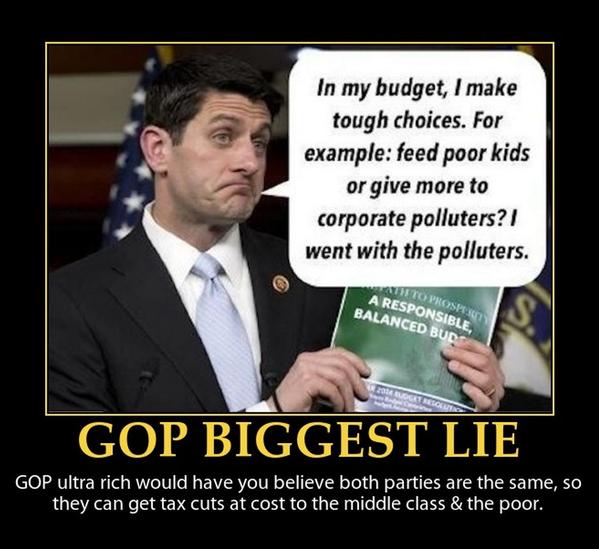 They always sound great on the campaign trail, after all...
...and they always seem to have our best interests in mind too...
...but here's their dirty little secret that voters never seem to get...
...as they still claim that both parties are one and the same.
********************
If after reading this you still think both parties are the same, something may be wrong with you.
Think about it. Why would the GOP like you to think that both parties are the same?
Could it have anything to do with the fact that Conservatives KNOW that the larger the voter turnout, the fewer votes they get?
If you think about it, that's just one of the reasons why we must...
...criminalize Conservatism!
Joyce, Jnr.
---------------------------------------------------------------------------------------------------------------------
"HAPPY NIGGER DAY!!! "
Chris Hightower, former campaign manager for
Kentucky Republican
senatorial nominee
Rand Paul, on his MySpace page
on Martin Luther King Jr.'s
birthday.
---------------------------------------------------------------------------------------------------------------------