Our daily post is usually taken from the news of the day about the criminality of Conservatism and recent memes about the GOP, and today's essay is about the kindness of the typical Conservative.
Here is what we see coming out of Conservatism in the new GOP-controlled Congress, and the kindness is breathtaking, isn't it...
"Senate Republicans Remove 'Civil Rights And Human Rights' From Subcommittee Name."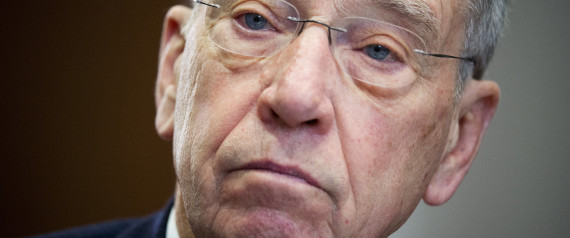 (Photo By Tom Williams/CQ Roll Call) | Tom Williams via Getty Images
"WASHINGTON -- Senate Republicans revealed this week that they have eliminated the phrase 'civil rights and human rights' from the title of a Senate Judiciary subcommittee charged with overseeing those issues.
"Sen. Chuck Grassley (R-Iowa) became chairman of the Senate Judiciary Committee this month and announced the members of the six subcommittees this week. With Grassley's announcement, the subcommittee formerly known as the Subcommittee on the Constitution, Civil Rights and Human Rights suddenly became the Subcommittee on the Constitution.
"The new chairman of the newly named subcommittee is Sen. John Cornyn (R-Texas). His office confirmed that it made the switch.
"'We changed the name because the Constitution covers our most basic rights, including civil and human rights,' said Cornyn spokeswoman Megan Mitchell..."
Not all of these gentle guys are in Co
ngress, of course...
But let's take a look at some of the typical Cons of both sexes, starting with this self-described "kind and gentle" guy...
"Steve King: I Was Being 'Kind' By Referring To Obama's Guest As 'A Deportable.'"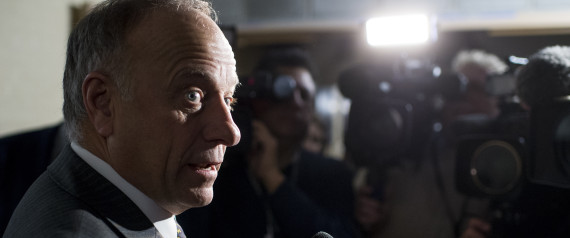 (Photo By Bill Clark/CQ Roll Call) | Bill Clark via Getty Images
"DES MOINES, Iowa -- Rep. Steve King (R-Iowa) said Friday that he was being 'kind and gentle' when he referred to Michelle Obama's guest at the State of the Union address, a 21-year-old undocumented immigrant, as 'a deportable.'
"King, known for outlandish statements against immigration reform, said he borrowed the language from a U.S. federal statute, 8 U.S. Code § 1227, which stipulates the '
classes of deportable aliens' who may be removed from the country by the attorney general. King argued that he used that language because pro-immigration activists have 'conflated the term illegal immigrant with the term immigrant.'
"'I decided I'm going to soften my language a little bit, and I did, and they're still offended,' King said in an interview with WHO, an Iowa radio station..."
Well guys can be pretty mean sometimes so let's move on to the gentler sex by looking at this gal...
Joni is a new kid on the Conservative block, but it didn't take her long to pick up the hypocrisy, did it...
Lest we be accused of cherry-picking, let's look at a typical Conservative Sheeplet, you know - a member of the Conservative base...
If these are typical Conservatives, what does a typical liberal believe?
But finally, at least the kindly gentle Conservatives will listen to our calls for help...
Now that we've removed tongue from cheek, it's time to admit that Conservatism is antithetical to kindness and synonymous with greed.
And nowhere is this more apparent than in the typical Conservative Sheeplet who is driven with by own authoritarian personality, sparked with a lot of ignorance and meanness.
When all is said and done, there's only one cure, and that is to...
...criminalize Conservatism.
Joyce, Jnr.
---------------------------------------------------------------------------------------------------------------------
"My feeling toward Republicans is like my feeling about sharks: of course
they're stupid and vicious. It's in their nature to be mindless, ravening killing
machines. It's nothing personal. They don't know any better. Pretty much the
only thing you can do about them is stay out of their waters and, if you're
unlucky enough to meet with one, shoot it through its rudimentary brain with a
spear gun."
Tim Kreider, Twilight of the Assholes.
---------------------------------------------------------------------------------------------------------------------