What is the Conservative of today like, anyway?
But neurologically speaking, they'e pretty much the same...
We've all heard the saying, "This isn't your grandparents' GOP," but what IS the difference between today's Republican and the Republican of yesteryear?
In the name of trickle-down "economics," neither of them don't care much for the People...
"Supreme Court Could Kick 10 Million People Off Health Insurance."
"The Supreme Court might be about to blow a hole in Obamacare large enough to fit nearly 10 million people, a new analysis shows.
"The high court is scheduled to hear arguments this March in a lawsuit claiming President Barack Obama's administration does not have the legal authority to give tax credit subsidies to millions of people who have insurance under the Affordable Care Act. The argument is over a small bit of wording in the law, which says subsidies can go to people buying insurance on state-run marketplaces, but not to people buying on federally run ones.
"Since the federal government operates the exchanges in two-thirds of the states, a ruling for the plaintiffs would gut the Affordable Care Act.
"The result: 9.6 million people living in 34 states would be forced to give up their health insurance policies, according to a report issued Thursday by the Rand Corp., a nonprofit consulting firm and think tank. That's 70 percent of the 13.7 million people Rand projects will have health insurance through the exchanges this year. The administration projects 9.1 million enrollees this year; 70 percent of that total would be 6.4 million people..."
Some nitpickers think that today's Conservatives look at racism the same as their Conservative forefathers...
"What's Really Wrong With the GOP."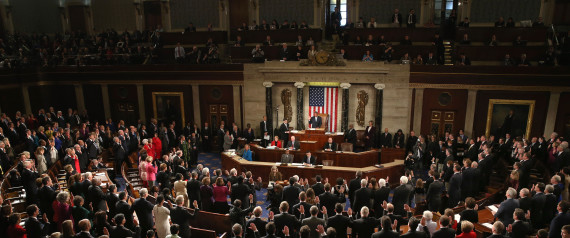 "For a five-month period that ends this week, every single elected Republican in Congress was a white Christian.
"Let me repeat that: every elected GOP Member of the House and Senate was a white Christian...
"...The conclusion is obvious: Judging by whom it elects to Congress, the GOP is now the White Christian Party.
And that appears to dictate the GOP position on a wide variety of important public policies: Immigration reform. Affirmative action. Voter suppression. Abortion. Even marriage equality.
Which is a shame. Because pluralism and diversity are uniquely and fundamentally American values. Those are values that should be shared by both parties, and by every party, not just by one party..."
Some of the Cons even think that they're different than other Cons...
And some of their own peeps think that they're absolutely nuts...
Some think that there are different kinds of Conservatives in temperament..
There are SOME similarities between Conservatives, though...
Actually, there a TON of similarities...
And we can easily teach our children how yesterday's Conservatism is the same as today's...
Because one difference between the two Republican era is productivity...
...and one of the similarities is that both today's and yesterday's Conservatives are extremely religious.
And their Christianity helps them empathize with the People...
But let's see what an old liberal had to say about the Cons in his day...
...because the People who understood the difference between Conservatism and democracy voted for him four times!
Finally, we have the answer: There's NO difference between the Republican of the 21st Century and the ones from the past...
********************
I think we've seen that Conservative spans over generations of criminally-minded politicians eager to promote their wealthy sponsors' agendas.
No taxes, no protection for the People...that describes them all.
And if it takes lies, murder, and theft to promote that agenda, they're all for it.
Isn't it time to do something about them that our grandparents should have done a few hundred years ago?
Joyce, Jnr.
---------------------------------------------------------------------------------------------------------------------
---------------------------------------------------------------------------------------------------------------------