We were going to title this post as "10 Ways Your GOP Has Helped You in 2015" but quickly realized that there were so many other ways the GOP has helped us WITHOUT EVEN BEING ASKED that we figured you could count the ways after reading this.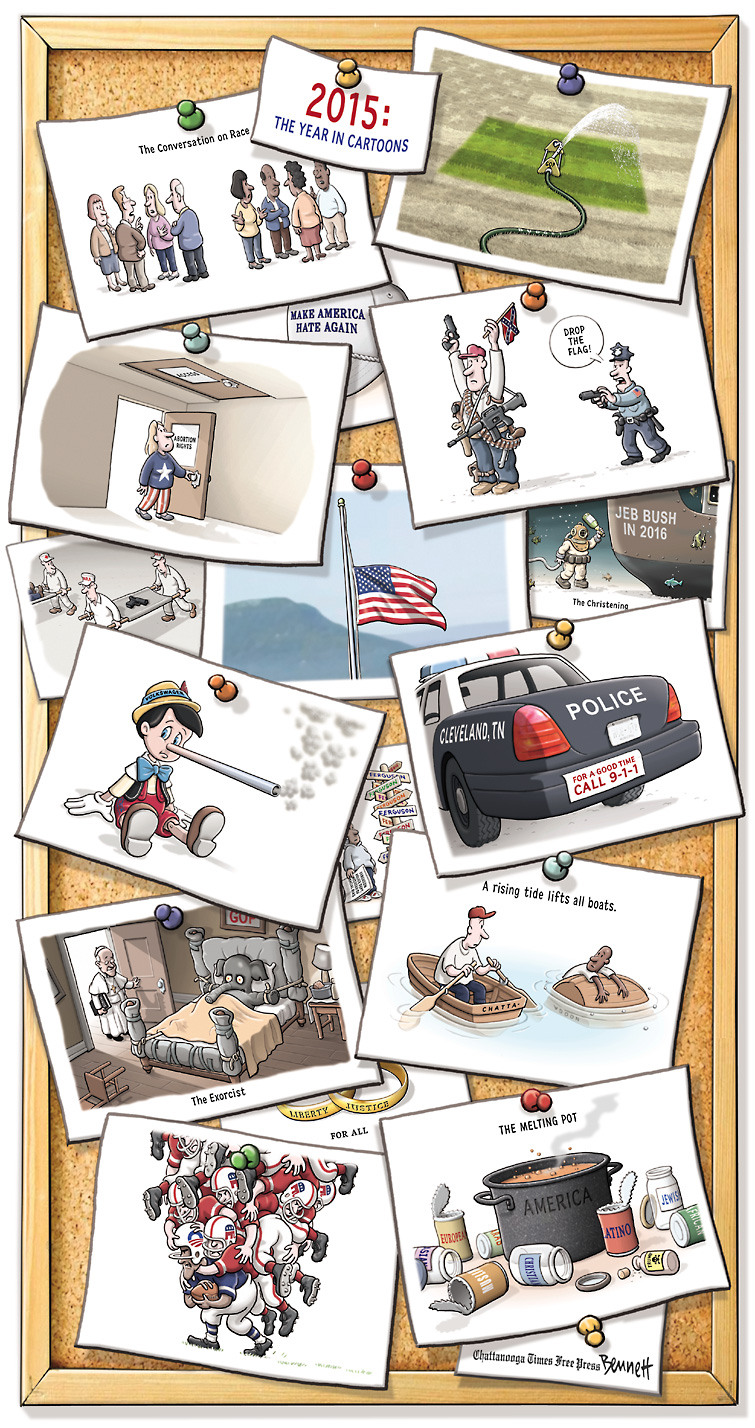 And much to our surprise as political neophytes, even the candidates for our presidency had some great ideas to help out - and their credentials are impeccably statesmen-like...
...just like all of their vice-presidential candidates!
And our tax dollars go to the other Republicans that come up with these great ideas for us too...
...because they really need the money!
The gang from GOP Headquarters agrees with us that we've sorely neglected all of their accomplishments in 2015...
...so let's get down to business as the internets are chock-full of things that we can thank the Conservative "movement" for in 2015 - things like this, for example...
...and this, of course...
...along with this great service to our country...
...and these wonderful ways your GOP is thinking of you...
...along with these ways...
...and this way...
...and these ways...
...and this way to help the ladies...
...and this way to help the rest of the world...
...and these ways too...
...and this way...
...along with this simple helpful way...
...and this simple way that the Cons have helped the working poor...
...and this one just for your kids...
...and this one for everyone...
...because even Santa turned Conservative in 2015!
And after all this hard work trying to help us achieve our dreams of a perfect democracy, we think you'll agree that 2015 was one of the greatest years for Conservatives all over this great nation!
********************
There are no ways in which your GOP has helped you in 2015 or any other year because that's not what Conservatism under the guise of the Republican Party stands for.
They stand for one thing and one thing ONLY: To make regulations and to enact laws so that the rich can rule in comfort - which seem strange in a participatory democracy, and even stranger if you consider that these policies are nothing more than an excuse to lie, deceive, steal, and kill with impunity.
The cries that both Parties are the same come from the Conservatives, of course.
Because this implies that we should view the GOP and the Conservative "movement" as legitimate political factions when they are nothing more than gangsters from the biggest criminal cartel in history, leading us to cry out for the familiar, yet simple solution to...
...criminalize Conservatism!