In these troubling and confusing times the Republican Party is having a devil of a time getting their messages out to you, the voter...
...because too often Conservative politics can be as clear as mud...
...and it's difficult to separate the Conservative wheat from the Republican chaff...
...so in order to continue the spirit of bipartisanship that Criminalize Conservatism is known for, we've attempted to gather what we could from the internets in the interest of objective reporting - like this little hint.
So that we can study the messaging from the GOP straight to you, let's start with this little message from one of the GOP front runners...
...and continue with a few more messages from the GOP's peeps - like this one...
...and this one for sure because it's the Bill of Rights day today.
And Republican messaging wouldn't be complete without this little reminder of what a fool's errand might be...
...especially when that fool does it in the name of Christianity...
...because Conservative Christians don't always sound like Christ.
But back to Republican messaging with this reminder...
...and this one too, because you probably didn't know that Santa is a Conservative...
...and this one certainly counts as a typical Republican message...
...as does this one...
...and this one...
...and this one too...
...and this one that shows the strength of Republican messaging under the protection of a participatory democracy...
...and this one, of course...
...along with this one...oh, wait - NOT this one...
...there,this one is MUCH better...
...as is this one...
...and this one too...
...and even one from the Supreme Court...
...and this one from the friendly folks over at the NRA...
...well, maybe not THAT friendly...
...but this one came from somewhere else that's a bit spooky...
...and this one is even spookier...
...but not as spooky as the typical Conservative follower...
...or the peeps those followers look up to...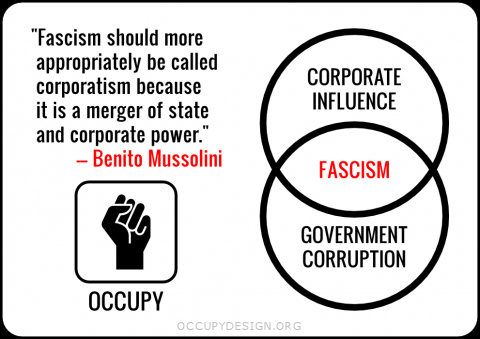 ...and if the Repugs could only send one message to their troops, it would be this one for sure...
...because if the Cons know one thing, it's how fear turns into hate.
And finally, here's a little checklist to see whether you've gotten all the messages the Cons have to offer!
********************
Conservatism and Fascism often sound alike, don't they.
There might be a reason...or there might even be more reasons that we haven't considered.
Because when all is said and done, Conservatism is anti-democratic.
And if it's anti-democratic it must also be anti-American.
So even without all that killing and stealing that goes along with Conservative "policies," we have to admit that it's pretty important that we...
...criminalize Conservatism NOW!