Conservatives and their fellow travelers are vehemently denying that there are any "domestic terrorists" here...especially of the White variety.
But is this true? There can't really be White Domestic Terrorists in the land of the free and the home of the brave, can there?
With our intrepid search for the truth in all matters Conservative, we've decided to take another quick tour of the internets to find out if:
A. There are such things as white, domestic terrorists...
...and B. If there are, what do they do to terrorize the rest of us...
...and C. Why is the typical Con also a white domestic terrorist.
So without further ado, the first results of our scientific search with this little 'toon...
...and this little meme from the world of show biz just to get the ball rolling.
The typical Conservative always tells us how God is on their side and ours and even design new emblems to show us, like this one...
...and this one too...
...although we're not really sure if God IS on their side...
...because their message is brutally clear compared to the pleas from the Other Side..
...and even pleas from their OWN spokesmen sound suspicious, like this one...
...especially when he's on a roll...
...and this one...
...and this one...
...because terrorists come in all shapes and sizes, like these guys...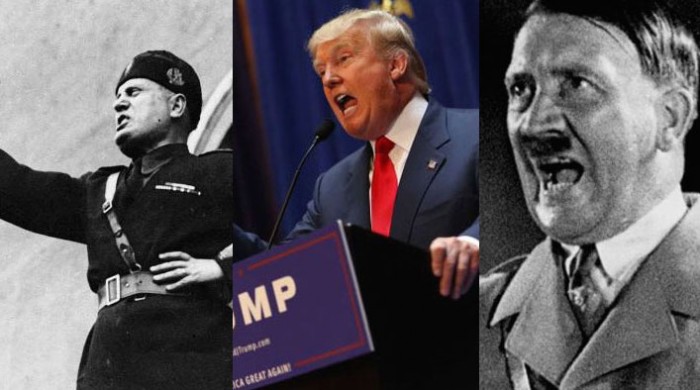 ...and this gal...
(You've met her somewhere, haven't you?)
...and those guys and their bimbo friends on Faux News...
....and this guy, of course...
...and all of these guys on the right...
...and these rich white terrorists too...
...with their rich history...
...and their little terrorist "club"...
...because let's admit it - from someone who knows...
...because facts are facts.
And finally, to complete our study - a meme that shows us the results of WHITE DOMESTIC CHRISTIAN terrorism...there, we said it!
********************
The poor Cons have been screaming that the definition of terrorism means that they just couldn't be white domestic terrorists, but could that be true?
Terrorists kill.
They steal.
They HATE democracy.
And they imprison young women.
All of these sick desires are just like those desires our Conservative "movement" wants ALL of us to share.
Terrorists or criminal, Conservatism is the opium of the masses as much as the Conservative brand of Christianity, and it kills and steals without emotion - leading us to ask a familiar question:
If terrorism is bad, isn't it WAY past time to...
...criminalize Conservatism too?
Yes, we also think so.