If the United States of America is a democracy, why does the Conservative "movement" have everything backwards?
Democracies are at the service of the majority, but Conservatism isn't.
Democracies HELP the unfortunate, but Conservatism doesn't
Still don't believe us? Then let's take a short look at what the Cons do and say so we can see how everything is backwards in the Land of The Conservatives, things like what this GOP candidate for the presidency of the United States believes...
...and that same lady got it all backwards in business too...
...just like this guy.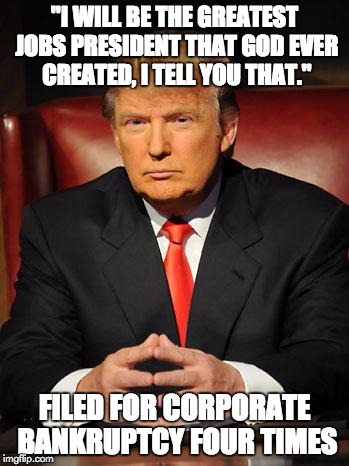 But getting on with the backwardness of Conservative Republicans (and ALL Republicans are Conservative, of course), there are some more indicators, things like this...
...and this...
...and this...
...and this...
...and this...
...and this...
...and this...
...and this...
...and this...
...and this...
...and this...
...and this too.
And speaking of stupidity, the Cons have it backwards here too - candidates for the presidency should really be SMART people, not dummies like these idiots.
We'd also prefer our candidates to be honest, not like this lady...
...or any Con who says this...
...even though sometimes the truth hurts...
...but not ALL the time...
...although normal people get shocked when they see what the truth of what the Conservative "movement" really is all about!
After summarizing the backward goals of the Conservatives who reject any forward thinking at all, we have only ONE thing to tell these backward-leaning, anti-democratic Cons...
********************
In a participatory democracy, EVERYTHING Conservatives do and say is backwards, and this backwardness includes elevating the rich over the 99 percent of us - which makes Conservatism anti-democratic - and a bit fascistic too.
And if Conservatism is anti-democratic, it has to be anti-American.
Finally, Conservatism's backwardness includes deceit, bribery, theft, and murder, m
aking Conservatism the largest criminal cartel the world has ever known.
With all of this, isn't it WAY past time to...
...criminalize Conservatism?
Joyce, Jnr.
---------------------------------------------------------------------------------------------------------------------
"Carbon dioxide is portrayed as harmful. But there isn't even one study
that can be produced that shows that carbon dioxide is a harmful gas."
GOP Rep. Michele Bachmann.
--------------------------------------------------------------------------------------------------------------------