They claim that Conservatism is all about social values and "individual responsibility," but some of us have a question or two for Conservatives - like this one...
...because something is different about Conservatism today.
The cons don't like "entitlements," what we used to call "domestic spending..."
You know, spending for the less fortunate in today's world...
...and in the long run we end up like this.
The Cons seem to have a lot of trouble with this legislation thingie...
...but we think we understand why...
...as now we see who they are against...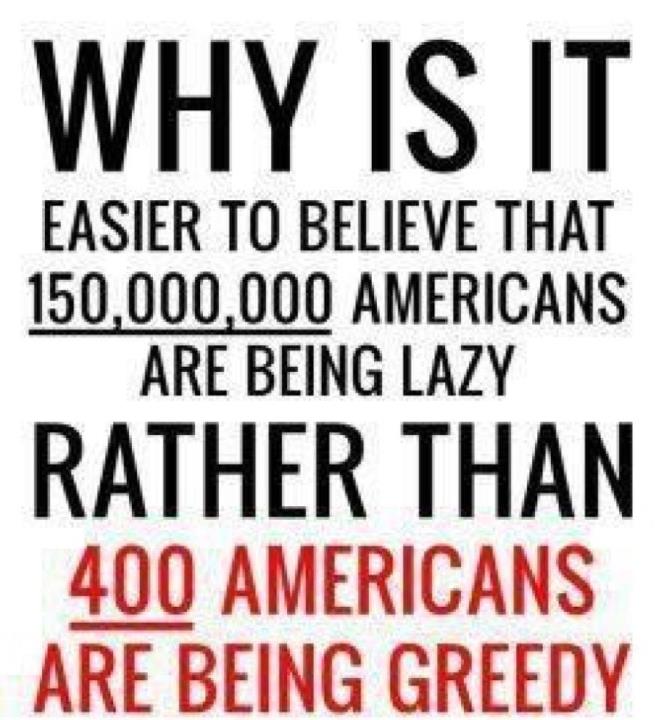 ...as they seem to have no problem getting rid of their enemies...
...and taking good care of themselves...
So doesn't that make you feel better about voting for a Republican?
Oh, maybe not...
...because strange things happen, like this...
...and this...
...and this...
...and of course, this:
You may not be aware of the fact that greed is what Conservatism is all about...
...and being a Helen Keller Repug may keep you from discovering what the benefits of Conservatism are all about too...
So the next time a Con says something, listen CLOSELY - and vote, not for a Conservative, but for a real American!
********************
The mantra that we hear over and over should really read, "cut spending for the unfortunate" and "cut taxes for the rich," because that is what Conservatism in America is all about - nothing more and nothing less.
This mantra is not what our Declaration of Independence and Constitution are all about - their principals were completely different, making Conservatism anti-American as well as criminal.
That should be reason enough for us to start thinking about...
...criminalizing Conservatism.
Joyce, Jnr.
---------------------------------------------------------------------------------------------------------------------
"The modern conservative is engaged in one of man's oldest exercises in moral
philosophy; that is, the search for a superior moral justification for selfishness."
John Kenneth Galbraith.
---------------------------------------------------------------------------------------------------------------------