You either voted them in or by staying home you insured their victory, and since you obviously don't know what "Conservatism" is, here's a taste of who these people are.
First, they are VERY thankful for your cooperation in falling for their con job...
"Republicans Thank Idiots that Elected Them by Slashing Earned Income Tax Credit and Child Tax Credit."
"The GOP would like to say "thank you" to all the tools out there who elected them, and they're going to show their gratitude by dropping the earned-income tax credit and the child tax credit from the latest tax legislation they're drafting. They're doing this at the same time that they're working to make corporate tax cuts permanent.
"While we'll be seeing fallout from this election until 2016, I feel safe in saying now that the people who got out and voted Republican did so in everyone's worst interest, their own included. A study by the Public Religion Research Institute found that White working-class voters, as defined by the people lacking a college degree and who had hourly wage jobs, voted predominately Republican, by a margin of 61% to 26%. These are the same people who benefit most from the Earned Income Tax Credit and the expanded Child Tax Credit, which came in 2009 under the Obama stimulus package. That expanded Child Tax Credit made working class families eligible, and given that half of families in poverty are White, it's safely extrapolated that about half of the beneficiaries are White..."
So in 2015, the American Taliban will let the games begin...
"CONGRESSMAN PROPOSES BILL TO ETHNICALLY CLEANSE PALESTINIANS — SERIOUSLY."
An elderly Palestinian woman holds the key to her home, from which she was displaced in 1948. The key has become a well-known symbol for the Right of Return for Palestinians.
"H.R.5734: 'Right of Return Act'
"More Like The 'Never Return Act'
"Congressman Steve Stockman has introduced new legislation, as stated, to stabilize the Middle East region by ending United States funding to named Palestinian and United Nations groups. Mr. Stockman introduced the bill, known as, "Right of Return Act" H.R.5734, which was referred to the Committee on Foreign Affairs. It's likely that the bill would stabilize the Middle East region and increase the economic wealth and civil rights of Palestinians, if the bill was based on the U.N. resolution it's named after — but it's not..."
And the Big Tent will be open to all...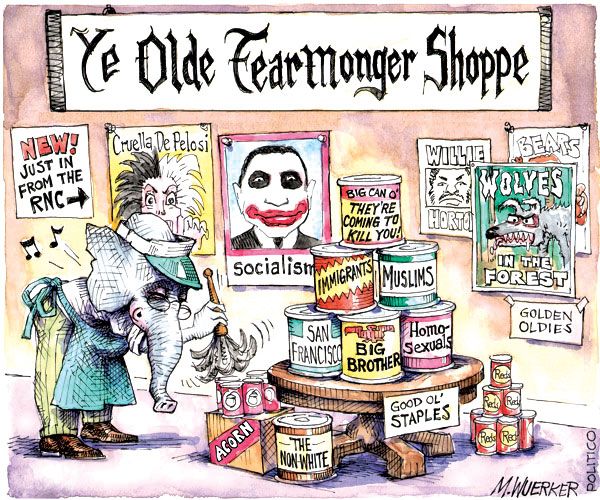 Of course, this has nothing to do with racism...
But scratch a Conservative, and you'll find an extremist...
"Larry McQuilliams, Shooter In Austin, Had Extremist Views: Police."
"AUSTIN, Texas (AP) — A Texas man who shot up downtown Austin buildings and tried to burn the Mexican Consulate before he was gunned down by police harbored extremist right-wing views and appeared to be planning a broader attack against churches and government facilities, law enforcement officials said Monday.
"Larry McQuilliams had multiple weapons, hundreds of rounds of ammunition and a map of 34 downtown buildings that likely were potential targets in his pre-dawn rampage the day after Thanksgiving, Austin Police Chief Art Acevedo said.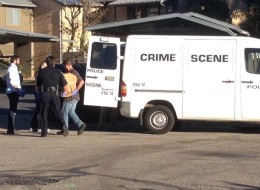 Police officers carry potential evidence from the Austin apartment where shooting suspect Larry McQuilliams lived. Police identified McQuilliams, 49, as the gunman who fired more than 100 rounds at downtown buildings in Austin, Texas and tried to set the Mexican Consulate ablaze early Friday before he died during a confrontation with police. (AP Photo/Jim Vertuno)
"Investigators said McQuilliams left no note describing a specific motive or why he picked his targets. However, inside his van investigators found a copy of 'Vigilantes of Christendom,' a 1990 book associated with the Christian Identity movement known as the Phineas Priesthood. The shadowy sect holds religious beliefs against banking, abortion and a strong central government and espouses anti-Semitic and racist views..."
And Conservatism is by definition, nothing else but plain old greed...
So as long as you know what they are, you can predict what they're going to do to you for the next two years...or more.
********************
So get set for another two years of misery and suffering, all at the hands of

non-voters

and

Low Infomation Voters

.
They gave us Nixon, they gave us Reagan and Bush Sr., they gave us the complete control of all three branches of government under Bush, Jr., and now they put our Congress in their hands again.
Mandatory voting and voter education are possible cures for the Conservative criminal cartel, but is there any way to eliminate the Conservative scourge before it eliminates US?
Sure, just Criminalize Conservatism.
---------------------------------------------------------------------------------------------------------------------
"It is Liberalism, whether people like it or not, that has animated all the years of
my life. What on Earth did conservatism ever accomplish for our country?"
Charles Kuralt.
---------------------------------------------------------------------------------------------------------------------