Our daily essays are derived from the online news and opeds of the day, and today's essay starts us off with a Republican congressman who illustrates the fact that Conservatives are indeed weasels and the seetining hatred for our first Black president is palpable
...
"
GOP Rep. calls Obama an 'enemy' of the United States.
"
"Republicans are often quick to criticize President Obama and the Democrats, and one congressman has done just that. During a local breakfast gathering, the president was labeled as an 'enemy' to the United States.
"Speaking to a crowd at the Cobb County Republican breakfast, The Huffington Post reported on Monday that Rep. Lynn Westmoreland (R-Grantville) spoke about the investigation of the attacks at the U.S. consulate in Benghazi, the recent rise of the terrorist group ISIS in Iraq and Syria and how the White House has handled each situation. 'I think our enemy stands on 1600 Pennsylvania Ave.,' Westmoreland stated to a thunderous applause from the crowd at hand. The crowd on hand also broke out in laughter when Westmoreland referred to Senate Majority Leader Harry Reid as 'ruthless and senile...'"
Some might call Mr. Sanford a weasel, but few would accuse him of being a statesman
...
"
Mark Sanford's Fiancee Found Out About Split From Facebook Post.
"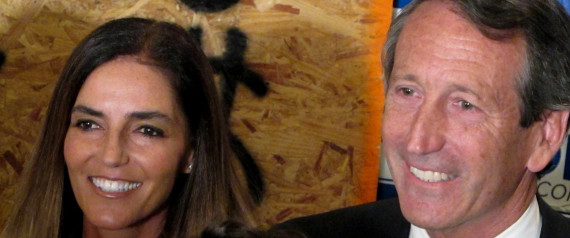 "The former fiancee of Rep. Mark Sanford (R-S.C.) found out the engagement was off the same way the rest of the world did: by reading a lengthy Facebook post written by Sanford.
"'I learned it from the press today,' Maria Belen Chapur told The New York Times. Chapur was in Paris, where she had been vacationing with Sanford, where the two had discussed the plans to set a date for their marriage, capping a long and tumultuous relationship that began as an extramarital affair..."
Conservative bigotry and racism in a multi-cultural society are certainly the acts of a pack of weasels
...
"
Facts vs. the GOP: Why America is living through a new era of segregation.
"
"Between 2007 and 2010, all racial groups lost large amounts of wealth. However, the effects fell disproportionately on Hispanics and blacks, who saw a 44 percent and 31 percent reduction in wealth, compared to an 11 percent drop for whites. This was due to blacks and Latinos disproportionately receiving subprime loans, both because of outright lending discrimination and housing segregation. A recent research brief by the Institution on Assets and Social Policy finds that the wealth gap between white families and African-Americans has tripled between 1984 and 2009. They find five main factors responsible for driving the gap, which together explain 66 percent of the growth in inequality. The factors, in order of importance, are number of years of homeownership, household income, unemployment, college education and financial support or inheritance..."
If the DOJ could expand their investigation to include Conservative weasels, aka The American Taliban, we'd ALL be better off
...
"
Justice Department Launches Programs To Counter American Extremists.
"
"WASHINGTON (AP) — The Justice Department is launching a series of pilot programs to deal with American extremists intent on joining the fighting in countries like Syria and Iraq.
"Attorney General Eric Holder says in a video message released Monday that the pilot programs will involve religious leaders, prosecutors and community representatives..."
As of yesterday the numbers look bad for the weasels, unless the
Low Information Voter
does his usual thing
...
"
72% Of Americans Disapprove Of Republicans In Congress.
"
"An astounding 72% percent of Americans say they are unhappy with Republicans in Congress, according to a recent poll.
"President Obama and the Democrats fared a bit better. The poll, conducted by the Washington Post and ABC News and released last week, found that only 54% and 61% said they disapprove of Obama and Democrats respectively.
"Republicans' approval rating has been terrible for years, and Congress as a whole is almost universally disliked.
"The findings may not have a strong bearing on the GOP's midterm elections chances. Recent polls show the Republicans have an edge in both the Senate and the House..."
All in all, not a good showing for Conservatism and we may have come up with a bad metaphor. By comparing weasels to Conservatives we've probalby given weasels a bad rap...or have we?
Conservatism is extremism, QED. Conservatism isn't about States' Rights, it isn't about God, and it isn't about any other social issue that the Cons are so quick to adopt EXCEPT ONE -- the issue of protecting the income and enhancing the assets of their wealthy benefactors and campaign donors.
If 72 percent of us disapprove of Conservatism, criminalization can't be far behind; if more of the Low Information Voters were aware of what Conservatism and their GOP criminal syndicate have really done to this country they would vote them out now; and if they were also aware of what they have in mind for us in the future, criminalizing Conservatism would be a certainty
.
------------------------------------------------------------------------------------------------------------------------
"Some fellows get credit for being conservative when they are only stupid."
Kin Hubbard. (American cartoonist, humorist, and journalist. 1868 - 1930.)
------------------------------------------------------------------------------------------------------------------------