"There are two Americas, and one is better than the other," a quote about the controversy behind the Duck Dynasty show byJosh Barrow, is a start in examining the question of Two Americas.
According to Wikipedia, "Two Americas is a catch phrase referring to social stratification in American society, made famous in a speech by former U.S. Senator and former presidential candidate John Edwards, originally referring to haves and have-nots. The speech has since become popular and inspired many parodies and similar metaphors..."
But the metaphor was used by John F. Kennedy talking about poverty, a "polarized" America was the cause of Lyndon Johnson's bowing out of his re-election campaign, and the "second" America showed its ugly head when Clinton became president.
Let's see if there are any other examples of a split America.
There are good cops and there are racist cops
...
There are patriotic Americans and there are the bigots
...
"
House Republicans Shoot Down Measure To Extend Spousal Benefits To Gay Veterans.
"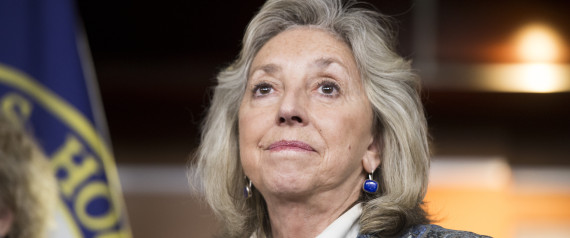 (Photo By Bill Clark/CQ Roll Call) | Bill Clark via Getty Images
"The House Veterans' Affairs Committee shot down a measure Wednesday that aimed to extend equal benefits, including medical care, housing and burial assistance, to veterans' same-sex spouses, even if they live in a state that does not recognize same-sex marriage..."
Some are for sexual equality and there are some are male chauvinist pigs
...
"
Rep. Steve Southerland Wonders If His Female Opponent Has 'Ever Been To A Lingerie Shower.'
"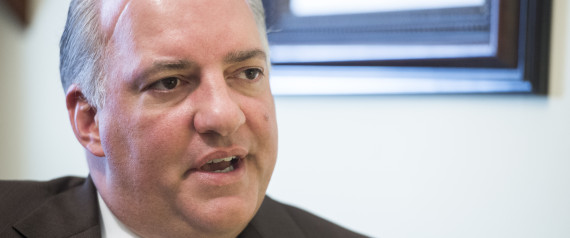 (Photo By Bill Clark/CQ Roll Call) | Bill Clark via Getty Images
"Rep. Steve Southerland (R-Fla.) was criticized last week for hosting a male-only fundraiser in March, with his opponent Gwen Graham's campaign calling the event 'offensive.'
"But Southerland laughed off the criticism to the Tampa Bay Times on Friday, comparing the event to a 'lingerie party.'
"'I live with five women. That's all I'm saying. I live with five women,' Southerland said. 'Listen: Has Gwen Graham ever been to a lingerie shower? Ask her. And how many men were there?...'"
There are abusers and the abused
...
"
'Why Didn't You Just Leave?'
"
"Six Domestic Violence Survivors Explain Why It's Never That Simple.
"It's the question every survivor of domestic violence is posed, often incredulously: Why didn't you just leave? The reality is that leaving an abusive relationship is often a herculean task that endangers the woman and calls for resources that aren't readily available.
"In June, after
The Huffington Post
ran an investigative report on a woman allegedly murdered by her boyfriend, we received an outpouring of responses from domestic violence survivors who wanted to explain why they had stayed with their abusers. We spent the next three months interviewing these women. While they offered hundreds of reasons, ranging from the logistical to the deeply personal, some common themes emerged: Fear. Love. Family. Money. Shame. Isolation..."
There are those that prey on the weak
...
"
Arizona Republican Just Suggested Sterilizing Poor Women!
"
From Daily Kos
"Russell Pearce, the recalled Arizona senate president, believes in birth control. That makes him an outlier in his own party.
"Unfortunately, that still doesn't mean he understands how choice works. The former senate president said that he could fix public assistance programs by fixing the women who receive aid through those programs. For those keeping count, that's two right-wingers this month that have called for the sterilization of a certain population. Godwin's law is moot now; these people are pulling stuff straight from the NSDAP playbook and aren't even trying to hide it.
"He also believes that requiring drug testing will fix the problem..."
Some believe everyone should be able to vote, and there are some who don't
...
"
Appeals Court Reinstates Wisconsin's Voter ID Law.
"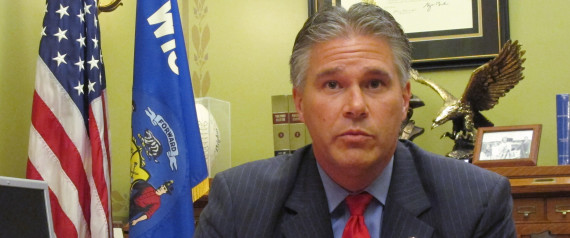 Wisconsin Attorney General J.B. Van Hollen. (AP Photo/Scott Bauer) | ASSOCIATED PRESS
"In a stunningly fast decision, a federal appeals court in Chicago reinstated Wisconsin's voter photo identification law on Friday — just hours after three Republican-appointed judges heard arguments on reactivating the hotly debated law in time for the November election.
"In a brief order, a three-judge panel of the 7th Circuit Court of Appeals in Chicago said, 'The State of Wisconsin may, if it wishes ... enforce the photo ID requirement in this November's elections.'
"Wisconsin officials wasted no time in saying they would do just that..."
There are people who love guns...
"
Man shot to death while trying to stop a crime.
"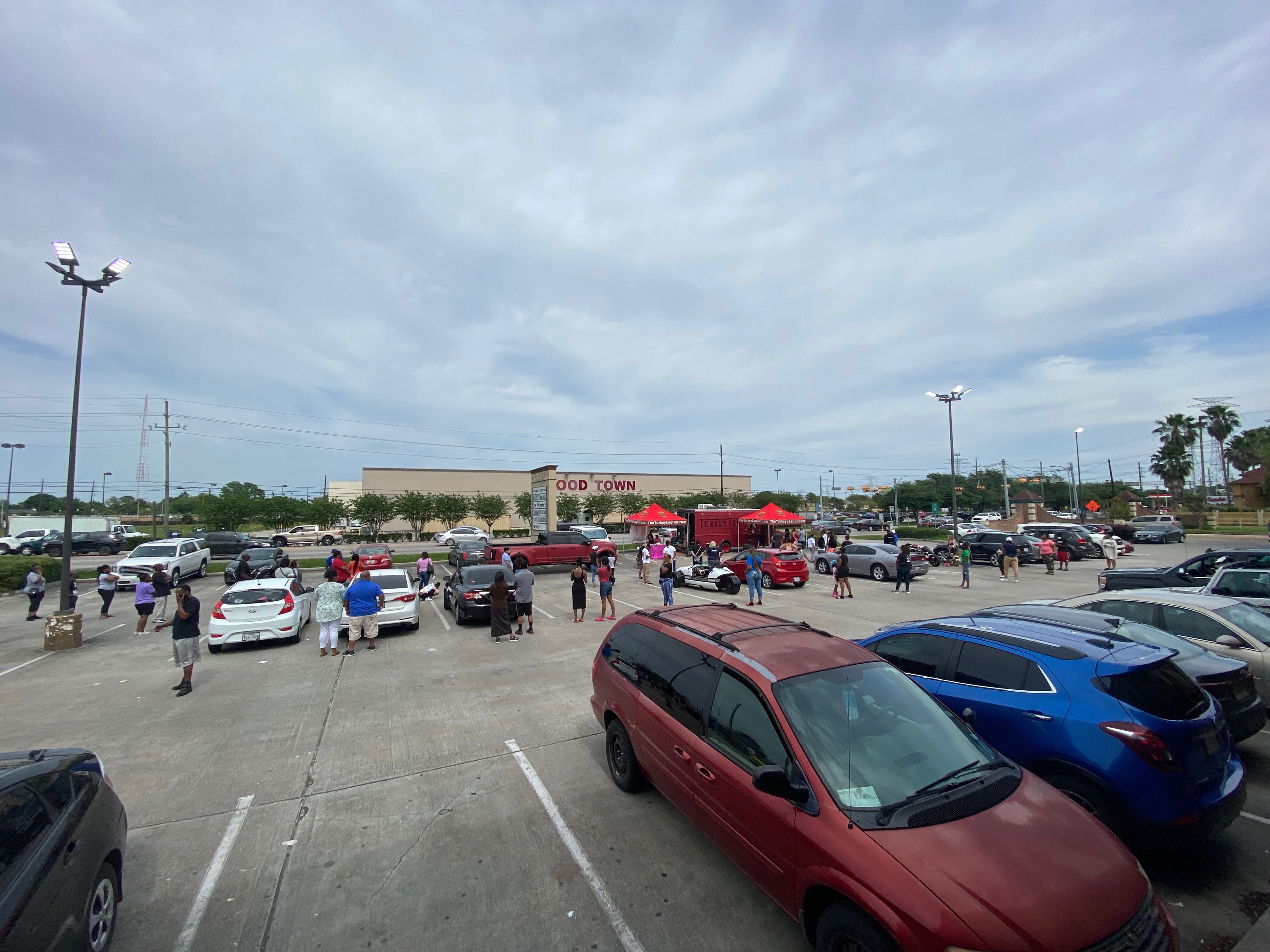 KTRK photo.
"HOUSTON (KTRK) -- A man was shot and killed Friday morning in east Harris County trying to stop a robbery.
"The Harris County Sheriff's Office was called to the corner of Victoria and Frankie for a shooting around 6:20am. When they got there, they found the victim lying dead in the street next to his truck. He'd been shot once in the head.
"A sheriff's office spokesman confirms the victim saw two men staging a robbery. He stopped his truck, got out and confronted the two suspects. An altercation ensued, and one of the suspects shot the victim once in the head..."
And finally, there are some that are deathly afraid we've reached the tipping point in climate change - and the others aren't because just like the rest of the people on the wrong side, they're Conservative politicians!
"
Stop Pretending That Liberals Are Just As Anti-Science As Conservatives.
"
Edmund D. Fountain/Tampa Bay Times/ZUMA
"Michele Bachmann denounced 'government injections' during a 2011 GOP presidential debate. She would later suggest that the HPV vaccine might cause 'mental retardation.'
"So who's worse when it comes to ignoring and denying science, the political left or the political right?
"For a long time, those wishing to claim that both sides are equally bad—we're all biased, just in different directions—have relied upon two key issues in making their case: vaccines and genetically modified foods, or GMOs. The suggestion is that these are basically the liberal equivalent of evolution denial or global-warming denial..."
Guess which of the Two Americas votes Republican?
The Two Americas have become more apparent with the election of a black president, but the "other" Americans began to show their true colors when Bill Clinton became president.
Conservatives have deliberately split the country in two in their quest for a New American Age of Feudalism, and their relentless path towards a fascist America won't be stopped with reason and example.
Maybe there oughta be a law?
------------------------------------------------------------------------------------------------------------------------
"There are two Americas - separate, unequal, and no longer even acknowledging each
other except on the barest cultural terms. In the one nation, new millionaires are minted
every day. In the other, human beings no longer necessary to our economy, to our
society, are being devalued and destroyed."
David Simon.
------------------------------------------------------------------------------------------------------------------------