"If babies had guns they wouldn't be aborted," a nonsensical statement by Texas Republican Representative Steve Stockman, suggests our topic today: Why are Conservatives arming their followers? Are they stupid, crazy, or do they have another purpose in mind?
"It's a fact so jaw-dropping it's unbelievable — people thought it was a crazy Internet rumor until Politifact verified it. But it's true: More Americans have died just since 1960 from gun incidents — suicides, accidents, and homicides — than died in every war in U.S. history. The deadliest war the U.S. has ever had is the war we waged against ourselves."
As David Ferguson tells us at Rawstory.com, "
Open Carry Texas insists 'we don't see color' after calling off march in black neighborhood.
"
"On his blog, Houston open carry activist David Amad said that the group's intention was never racist, that his group was baited into planning the march by anti-gun activists.
"'In order to respond directly to this challenge by a liberal, anti-gun race baiter, we planned an event in 5th Ward. It was a spur of the moment, "we'll prove you wrong" rush effort,' said Amad.
"'First of all, we don't see color,' he insisted. 'Gun rights don't discriminate based on skin color and neither will we.'
These are our children that the Conservatives via their supporters at the NRA are killing. As Sam Stein reports at Huffingtonpost.com, "
100 Children Died In Unintentional Shootings In Year After Newtown.
"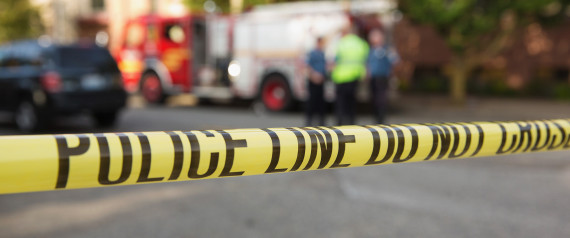 "WASHINGTON -- At least 100 children were unintentionally killed by gunfire in the year following the mass shooting at an elementary school in Newtown, Connecticut, a new study from a leading gun control group shows.
"The study, released Wednesday by Everytown for Gun Safety, is the latest sobering examination of the effects -- intended or otherwise -- that guns have in communities where children reside.
"'It is preventable,' said John Feinblatt, the group's president. 'Too often we just say it is an accident or inevitable. But what this data shows is it's preventable.'"
We report on shootings every day on this site, and some of the incidents tell us that federal legislation is a "must," a priority that supercedes the Conservatives' phony interpretation of the Second Amendment.
Reports of idiots like this make the case...
"
Police: Woman opens fire near children playing with squirt guns.
"
READING, Pa. - A Reading woman put a group of children playing with toy squirt guns in harm's way when she pulled out a real gun and opened fire, police said.
"Officers were dispatched shortly before 4:30 p.m. Sunday to the 1200 block of Green Street.
"Residents of the block told police that four children were playing with squirt guns on the sidewalk when one of their neighbors, Billie Jo George, pulled out a real handgun and started pointing it at the kids, according to court documents.
"One of the neighbors reacted by yelling to George, 'What are you doing with a real gun! Why are you pointing it at my kids? They are only kids!' according to court documents.

"The woman then ran inside her home and called police, and while inside, she said she heard a loud "pop."
"Other witnesses told police that George, standing on her porch and pointing the gun at the street, fired a round."
"'It was like a joke to her. She laughed about it. I just hope the kids don't have nightmares from it.'
"The encounter allegedly began when the four children — two 5-year-old twin girls, as well as a 3-year-old girl and her 6-year-old brother — were playing with squirt guns outside. The mother of the 3-year-old and the 6-year-old, who asked to be identified only by her first name, Jessica, told the Eagle that George said to the children that she had a "real water gun," then went into her home to retrieve her firearm.
"After grabbing her gun, George allegedly went outside, loaded it, and waved it around.
"'She pointed it at my daughter's face,' Jessica was quoted as saying. 'God was with my daughter that day.'"
And stories like this are reported every single day, day after day...
"
Two-year-old fatally shoots himself in head.
"
"A 2-year-old boy accidentally shot and killed himself Saturday in Boerne, according to the Boerne Police Department.
"The boy, identified as Adrian Rojo, shot himself in the head Saturday around 2:30 p.m. on the 100 block of Becker Street.
"He had been left alone in a car while his parents were moving items in and out of the car, police said. He found a pistol that was in the center console of the car and shot himself in the head.
"Rojo was taken to University Hospital, where he was pronounced dead."
And good guys with guns always stop the bad guys with guns, don't they?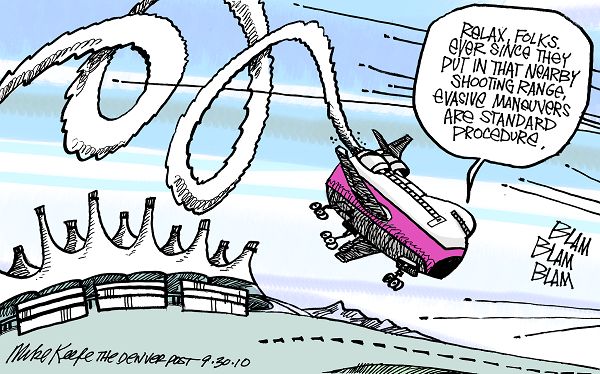 "Jeffery Chandler, 27, and Samiyya Poteat, 21, both allegedly robbed two gun ranges at gunpoint in Philadelphia. Authorities state these individuals would wait outside the ranges in a car in the parking lot until groups of patrons would leave the range. At that point the robbers approached their victims, which resulted in one man, an unidentified 67 year old man, being shot and wounded. The robbers made away with at least nine weapons in total and an unknown amount of cash."
But at least our churches are speaking out about the killings...
Photo courtesy of Facebook and Ignite Church







"Just when you thought you have seen everything, this pops up. A church is leading their flock to Jesus by bribing, I mean raffling off two Black Rain AR-15 semi-auto in Joplin, Missouri.
"According to Raw Story:
"'If we get people in the door, we get to preach the gospel,' said Heath Mooneyham, Ignite's lead pastor. 'If we can get more people to follow Jesus, I'll give away 1,000 guns. I don't care.' The give-away was part of an outreach by Ignite Church to make inroads with the male age 18 to 35 demographic..."
Conservatives, babies' blood is on your hands.
Public safety trumps the Conservatives' interpretation of the Second Amendment, the only conditional amendment in our Constitution, but the public hasn't gotten the word.
Like criminalizing Conservatism, revising our Constitution to reflect reality might be the way to go, as we see
here
,
here
, and
here
.

-------------------------------------------------------------------------------------------------------------------------
"I cannot help fearing that men may reach a point where they look on every new
theory as a danger, every innovation as a toilsome trouble, every social advance as
a first step toward revolution, and that they may absolutely refuse to move at all."

Alexis de Tocqueville.

-------------------------------------------------------------------------------------------------------------------------