Today's theme was inspired by an AP story carried by Huffingtonpost.com, "
Republicans Court Religious Conservatives At Faith And Freedom Conference
," a post that confirms what we've always known about the GOP proselytizing ecumenical Christians, as David Kuo told us in his book, "
Tempting Faith: An Inside Story of Political Seduction
."
"David Kuo came to Washington wanting to use his Christian faith to end abortion, strengthen marriage, and help the poor. He reached the heights of political power, ultimately serving in the White House under George W. Bush. It was a dream come true: the chance to fuse his politics and his faith, and an opportunity for Christians not just to gain a seat at the proverbial table but also to plan the entire meal.
"Yet his experience was deeply troubling. He had been seduced, just as so many evangelical conservatives had been seduced by politics. Tempting Faith is a wrenching personal journey and a heartfelt plea for a Christian reexamination of political and spiritual priorities."
Kuo found that Conservatives were faking it, calling the Christians "crazies" and generally forgetting them once they got into power.
From the AP story:
"WASHINGTON (AP) — New Jersey Gov. Chris Christie is joining the parade of ambitious Republicans courting religious conservatives as the early jockeying for the next presidential contest intensifies.
"Christie was to deliver his first major address to an evangelical conference on Friday, the second day of the Faith and Freedom Coalition's annual meeting, which brings hundreds of social conservative leaders to Washington. He'll be joined on a packed agenda that also includes the GOP's 2012 vice presidential nominee, Wisconsin Rep. Paul Ryan, and tea party firebrand Sen. Rand Paul, R-Ky.
"Each is weighing a 2016 presidential run. The appearance comes at a critical time for Christie, who is broadening his political outreach as he works to recover from a political retribution scandal in his home state.
"This group of potential presidential contenders largely represents a wing of the Republican Party eager downplay the GOP's positions on divisive social issues, although each of the three opposes gay marriage and abortion rights, including funding for Planned Parenthood, among other social conservative priorities."
Let's see what happens if we don't separate church and state:
From aatp.org, "
Christian College Tells Rape Victims to Repent and Search for 'Root Sin' That Caused Their Own Rape
."
Mothers, don't send your daughters to Christians schools...
"Rape victims at Bob Jones University must seek out and repent of the sin that caused their rapes, according to Al Jazeera America's investigative report. A 19-year old woman, whose supervisor raped her several times, sought help from the dean of the school two years later. The victim, Katie Landry, said that the dean told her:
"Well, there's always sin under other sin. There's a root sin. We have to find the sin in your life that caused your rape."
As we continue with this theme through a few pictures, see if you can tie them together:
What happens when religion meets science?
BuzzFeed's '22 Messages From Creationists' gets translated by science lovers and the results are hilarious
The next story from Huffingtonpost.com seems like just like others we see every day..."
Church Volunteer Accused Of Molesting At Least 5 Children
."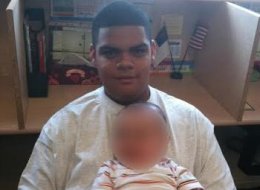 "A California church volunteer is accused of molesting five children, and police say there could be more victims.
"Johnny Beserra III, a 20-year-old resident of El Monte, California, was arrested in May after police said a child came forward to report the sexual abuse.
"Police said they have found five victims in total, four boys and one girl, according to ABC 7..."
So remember...
Our site is called "Criminalize Conservatism," not "Criminalize Christianity," but if Conservatives keep bastardizing religion someone may start a site condemning Christianity in America.
Demographics are changing and more Americans are skeptical of religion than ever before.
We predict that through their idiocies and hate that they broadcast 24-7, Conservatism will be judged as the main destroyer of ecumenical Christianity .
-------------------------------------------------------------------------------------------------------------------------
"And when you pray, do not be like the hypocrites, for they love to pray standing in
the synagogues and on the street corners to be seen by men. I tell you the truth,
they have received their reward in full. But when you pray, go into your room, close
the door and pray to your father, who is unseen. Then your father, who sees what is
done in secret, will reward you."

(Matthew 6:5-7.)

-------------------------------------------------------------------------------------------------------------------------