It goes without saying that Republicans lie. You might retort that all politicians lie, and we don't dispute that, it's just that Republicans ALWAYS lie.
The Republican Party is a club for Conservatives, pun intended, and since the club members are tasked with elevating the rich to governing our country they have to lie...at least in a participatory democracy, as Mitt Romney found out to his chagrin.
But let's take a look at just a few of the lies that Conservatives are spouting these days. There's the big lie that money equals free speech, brought to you by your friendly neighborhood Fascist Five on the Supreme Court...
And here's the old wheeze, brought to you by a reincarnation of Joe McCarthy...
But liars usually look foolish when they spout the bigger lies...
Because the Pig Boy is rather irrelevant now after his biggest lie of them all...
Back to the Conservative liars, there's the GOP House Organ...
And there are those guys who want to move into our White House...
And there's the elephant that never forgets...to lie.
And lie...
...and lie.
And when you believe their lies, you're the biggest fool alive!
And here's a summary of everything we've said...
When the rest of the world knows how the most foolish of foolish Americans swallow the Conservatives' lies and Americans are still oblivious to their lies, something is wrong with America.
And to repeat, Conservatives HAVE to lie. Because there aren't enough voters who will swallow their underlying belief that the rich should rule, that the rich and greedy are the only ones fit to rule.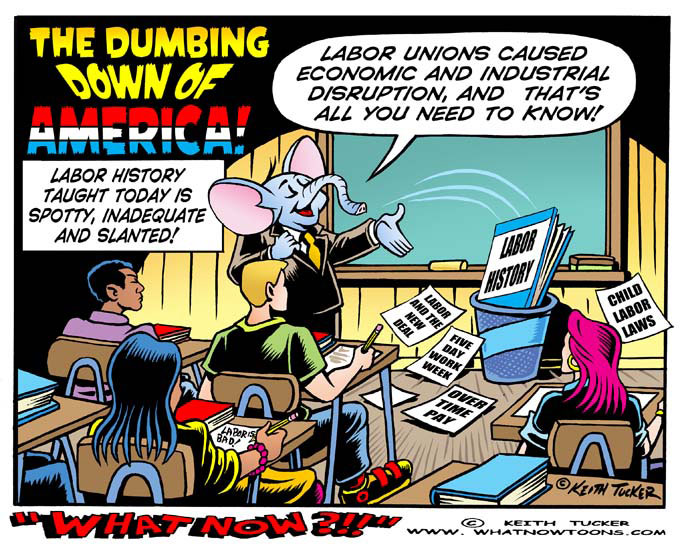 That's why they're trying to dumb down our kids and that's why they need to take away our votes...and all of this can be eliminated if we just criminalize Conservatism.
--------------------------------------------------------------------------------------------------------------------------
"If the Republicans will stop telling lies about the Democrats, we will stop telling the
truth about them."
Adlai E. Stevenson.
-------------------------------------------------------------------------------------------------------------------------