A funny thing happened when I tried to vote...another short lesson in the soiled, squalid world of Conservatives during election season.
First, let's take a look at one small problem...
Next, a MUCH larger problem...
"
Everything you need to know about the GOP's war on voting.
"
"Less than four weeks away from a crucial election that may see control of the Senate shift to the GOP, there's a bitter fight underway. Activists are battling a wave of restrictive new voting laws passed over the past few years by Republican-controlled legislatures. In recent weeks, the courts have handed down a flurry of decisions, changing or upholding the new rules just ahead of November's vote.
"As
The New York Times
reported this week, these decisions, 'issued by judges with an increasingly partisan edge, are sowing confusion… with the potential to affect outcomes in some states.' Nina Turner, the Democratic candidate for Ohio secretary of state, told
The Times
, 'The new voter suppression in the 21st century is all this voter confusion.'
"To help you stay on top of what's happening, we've rounded up some of the latest developments:
"
Voter ID Laws Blocked, Struck Down
"At The Huffington Post, Ryan Reilly reports, "A federal judge in Texas struck down the state's voter ID law on Thursday, calling it a 'poll tax' intended to discriminate against Hispanic and African-American citizens that creates 'an unconstitutional burden on the right to vote...'"
(For the rest of the story, click here -->
http://www.rawstory.com/rs/2014/10/everything-you-need-to-know-about-the-gops-war-on-voting/
)
And to complement that story, a Halloween surprise!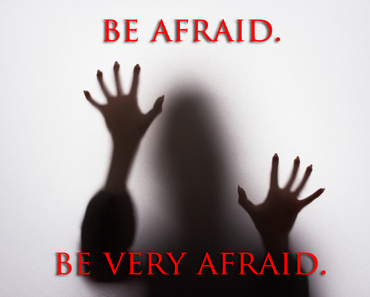 "
Happy Halloween From the GOP.
"
"Republicans have adopted a
Halloween-themed campaign strategy that they hope will incite voters to run screaming from Democrats
.
"The GOP message: Americans should be very, very afraid because the homeland is under attack from ghouls and goblins manifest as Ebola and ISIS. Republicans even threaten boogeymen in the form of
ISIS suicide agents strapping themselves with Ebola virus vests and sneaking across the southern U.S. border
.
"This embrace of Halloween tricks is not surprising from the party pushing voter suppression while masquerading as a democracy-loving founding father..."
But we have a question for you...
If that sounds like a good idea, how about sending this to your favorite Con?
The Cons have a slightly different view on voting anyway...
And they don't care who they disenfranchise - even one of their own...
When it comes to elections, the difference between Con Men and Conservatives is moot...
Don't forget to take your i.d. with you...
But if you don't have one, don't worry, it probably doesn't affect you anyway!
Voting is important - except to Conservatives, who have done everything they could to steal each and every election outcome.
Voter suppression, voter intimidation, "losing" ballots, and a dozen more soiled, squalid methods of stealing your vote abound in the Conservative world -- because that's the Conservative way.
We have a MUCH better idea to elect the best and brightest...
------------------------------------------------------------------------------------------------------------------------
"Republicans don't want to 'save the world'; they want to save the country from those who
would 'save the world.'"
Richard D. Kahlenberg, Broken Contract: A Memoir of Harvard Law School.
------------------------------------------------------------------------------------------------------------------------