Even if they're ex-cons, Conservative racketeers still lust for power...
"
Buddy Cianci, Twice-Convicted Felon, Is Running For Providence Mayor Again.
"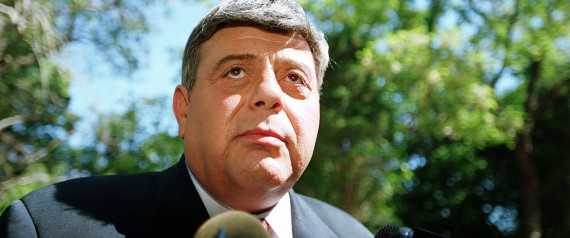 "EAST PROVIDENCE, R.I. (AP) — Buddy Cianci, the twice-convicted felon who led Providence as mayor for 21 years, wants his old job back.
"Cianci said Wednesday that he is running for a seventh term as mayor. The last time he won an election was 16 years ago — before he was convicted in 2002 of racketeering conspiracy for widespread corruption in his administration. He spent 4 ½ years in prison..."
Remember Operation Iraqi Oil? When it comes time to reward their corporate benefactors, even in wartime who needs the military...
"
In a U.S. Court, Iraqis Accuse Blackwater of Killings in 2007.
"
Sarhan Deab Abdul Moniem leaving court on Tuesday after testifying in the Blackwater trial. Credit Gabriella Demczuk/The New York Times
"There was a lady. She was screaming and weeping about her son and asking for help," Mr. Moniem said. He showed jurors how she had cradled her dead son's head on her shoulder. "I asked her to open up the door so I could help her. But she was paying attention only to her son..."
And Conservatives pass their brand of democracy to the rest of the world...
"
Mining companies financed paramilitaries in Colombia: report.
"
Photo: Vivelo Hoy
"The alleged close relationship between mining companies and paramilitaries in Colombia has been denounced in a recently released report.
"Mining companies such as Drummond and Prodeco maintained close relations with paramilitaries and financed the armed struggle of the now-defunct paramilitary organisation, the AUC, against Colombia's largest guerrilla organisation, the FARC..."
But in the good old USA, Conservatives take care of their own...
While their constituents and their babies get slaughtered...
And Conservatives make sure that no one else suffers for the mistakes of their corporate masters...
"
Congress Hatches Plan To Reward Corporate Tax Evaders Because Why Not?
"
"When you picture an 'offshore holiday,' you might think of white sand beaches, gentle breezes, turquoise waves, and rum-based drinks served in coconut shells.
"However, when Congress conjures up an 'offshore holiday,' it looks a little more like a $96 billion tax break for multinational corporations that deliberately keep their earnings overseas.
"Sens. Harry Reid (D-Nev.) and Rand Paul (R-Ky.) are currently floating a $96 billion offshore tax holiday as part of a bizarre last-ditch attempt to cover a looming government shortfall. Without an influx of cash, the Highway Trust Fund, which finances federal road and infrastructure repairs, will drop below its 'prudent balance' on July 18, and go bankrupt by September, causing repair and construction projects to be canceled nationwide..."
And finally, we can rest easy because all the money of the Koch brothers is going to trickle down to us...
"
House Passes Bill To Aid Koch Brothers, Deregulate Wall Street.
"
"WASHINGTON -- The U.S. House of Representatives on Tuesday passed a financial deregulation package that would benefit the Koch brothers and the nation's largest banks by a vote of 265-143.
"The legislation would significantly weaken elements of the 2010 Dodd-Frank financial reform law dealing with derivatives -- the complex products at the heart of the 2008 meltdown..."
Aren't you glad you voted for the Conservatives to represent your interests? Don't you count your blessings every day when you think how much of the money Congress is saving the Koch brothers trickles down to your checking account?
No? Then you might have figured out that Conservatism is all about the money...not about abortion, not about "freedom," and not about "states' rights."
It's all about the money.
-------------------------------------------------------------------------------------------------------------------------
"You have to have been a Republican to know how good it is to be a Democrat."
Jacqueline Kennedy Onassis.
-------------------------------------------------------------------------------------------------------------------------